Metal table top displays for quartz stone sample-E2020
belongs to the
stone display rack
of our products, suitable for quartz stone, marble and other stone. Its main manufacturing material is made of metal, its surface is treated by Acid-washing, baking finish, Anti-rust Processed, it can be anti-corrosion, anti-paint, anti-rust, and our color and size can be customized according to customers' needs.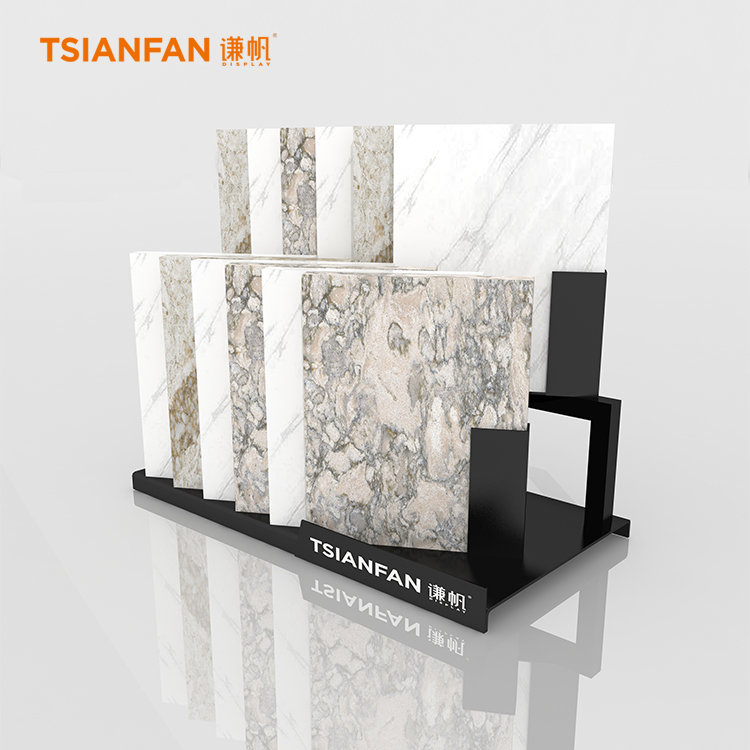 Unlike the previous display racks, the E2020 is free from the constraints of the display rack. Usually, the stone in the display rack is placed right against the customer. In this way, the customer can only see one side of the stone, while the other side cannot be observed, and our The unique design of the stone display rack E2020 allows the stone to be placed at an angle, which is convenient for people to observe the details of the stone from many aspects.
The E2020 makes full use of the space and divides the display rack into two layers, making the limited space play a greater role. Not only that, but we also set up a logo in the lower right corner of the display rack, customers can more than their own needs, engraved with their company's name and logo pattern.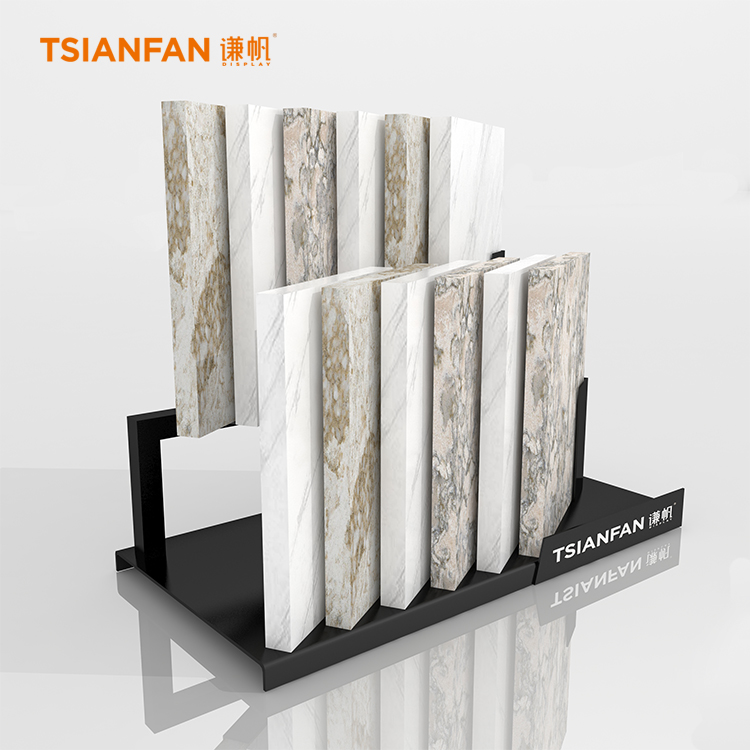 If you introduce so much, you feel that this display rack is suitable for you or you have not found your favorite stone display rack. You are welcome to visit our website.
Website:www.stonestand.com
Our products include stone display racks, ceramic tiles. Exhibition racks, wooden floor display racks, mosaic display racks, bathroom display racks, carpet display racks, etc., as well as related products, we look forward to your visit.