Tsianfan Company is committed to the exhibition frame design and production industry. The company specializes in the production of stone display stands, tile display stands, wooden floor display stands, carpet display stands, mosaic display stands, artificial stone display stands, bathroom display stands and other related products. And the quality of the products are strictly checked, and today we introduce one of them, which is our company's popular SRL017-2 artificial stone floor stand.

Several advantages of artificial stone floor stand:

1. The bearing capacity is strong, made of high-quality steel, the structure is stable, firm and reliable, even if the exhibits are filled, there will be no damage to the display rack.

2. Square card slot: According to the size of the exhibits, design the most suitable card slot to make the shelf more firm and better display your exhibits.

3. Beautiful appearance: the appearance of the display rack is not rigid, the capacity is reasonably planned, and the display storage space is improved, which is more beautiful.

4. Space saving: less space, reasonable space saving, better display of your exhibits.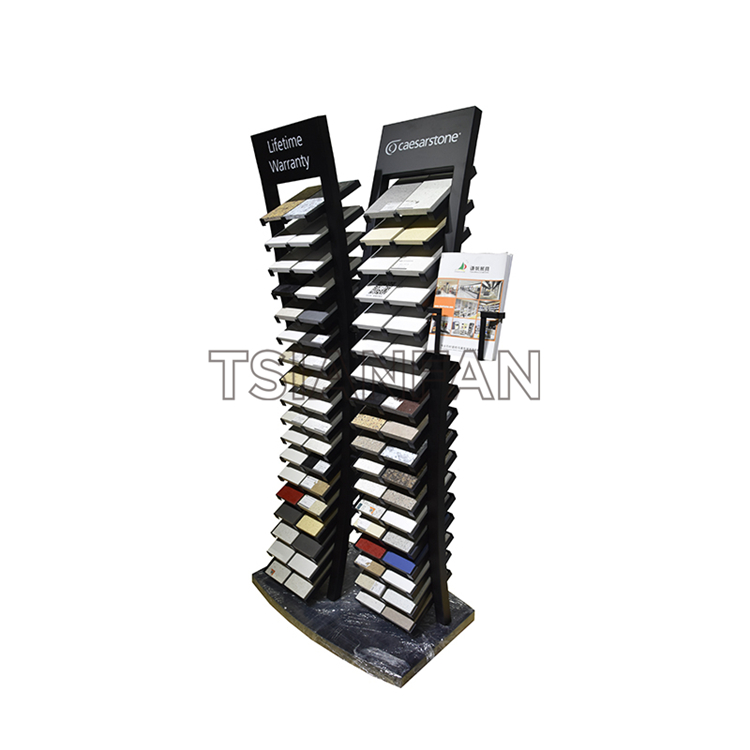 Click on the image to enter the product details page