In the
stone display rack
, there are many different styles of display racks. Which kind of stone display rack is simple and practical, let us introduce the stone slab display rack today to see what it has. What makes it different.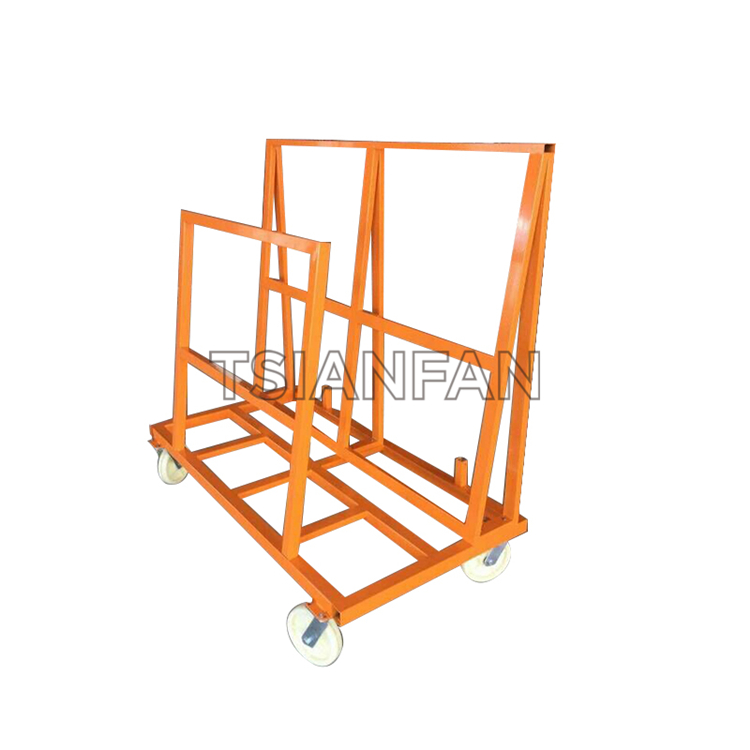 The stone slab display rack, as its name suggests, is a display rack specially used to display stone slabs. However, unlike other stone display racks, its plain appearance is not gorgeous, but it has a big effect. Here are a few advantages of the stone slab:
1. Made of metal materials, the firmer and stronger metal steel pipe makes the structure of the display frame more stable and firm.
2. The bearing capacity is strong. Because the structure is relatively simple, it is not as complicated as other display racks. This also makes the stone slab display rack, with super-strong bearing capacity, can withstand tens of times or hundreds of times its own weight.
3. It is convenient to move. Unlike other stone display racks, the stone slab display racks usually use the method of moving the rollers to move through the rollers. The stone slab display racks of our Tsianfan display racks use enlarged rollers, which not only increase the display rack of bearing capacity, the durability of the display rack is improved, and the movement of the roller makes the display rack more convenient and quick.
4. Another advantage is that the difference between Tsianfan display rack and other brands' display racks is that our display racks are customized, customers only need to tell us the requirements, we will customize the best according to the customer's needs. A stone display stand of your own.
Our company specializes in the production of stone display racks,
quartz stone display racks
, tile display racks, mosaic display racks, wooden floor display racks and other related products. If you are interested in our products, please feel free to contact us.
Website:
www.stonestand.com