Quartz stone floor-standing display racks are very popular among customers in the stone display rack. Today we will introduce you to a quartz stone floor-standing display rack SRT-912, and the differences and advantages of the Qianfan display rack and other display racks.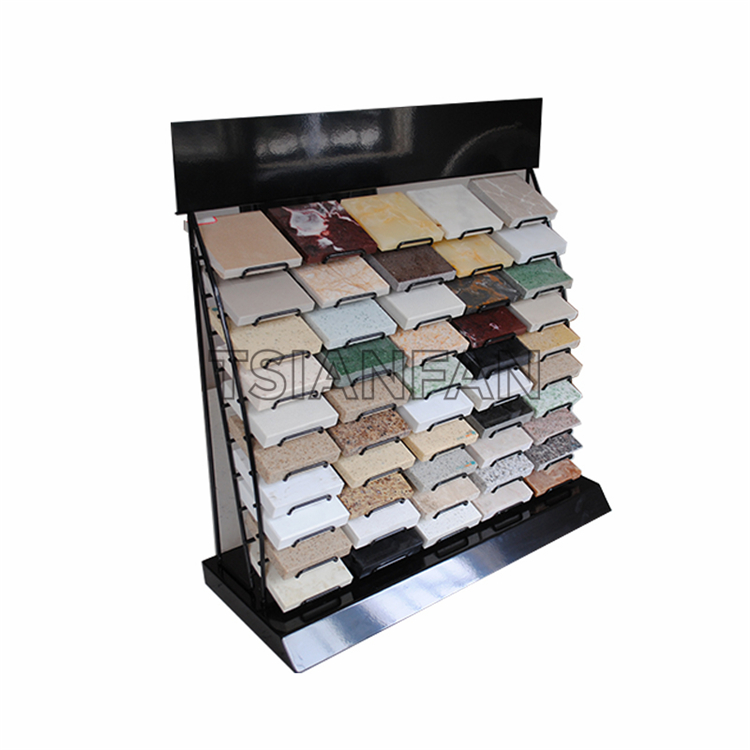 1. Metal display rack: Our display rack is carefully crafted through multiple processes, with stylish design, firm structure, durability and no deformation.
2. Variety of colors: You can choose the color of the rack you want according to the different needs of customers.
3. Fine workmanship: using paint technology, not easy to fade, wear and scratch resistance, strong anti-oxidation ability.
4. Strong bearing capacity: The steel pipe of the bold display frame is stable and does not shake, so that the display frame can withstand greater pressure and gravity, and is more suitable for stone placement.
5. Convenient cleaning: You only need to wipe the surface with a rag and wipe the surface to easily clean the water and dust on the display rack.
A good stone display rack will make your stone more high-end, atmospheric and grade. If you are interested in stone display rack, quartz stone display rack, tile display rack, wooden floor display rack, mosaic display rack, etc., please feel free to contact us.
Website:www.stonestand.com